Video Message from Pastor Christine
Friends of Rapidan Lutheran Parish,
Please check out this video created by Pastor Christine to find out more about a new initiative called "As the Spirit Moves". This simple email initiative is made to connect us more deeply to God's word and to be able to easily reach out to our community with the message of God's love. Our hope and prayer is that, through this initiative, we will (eventually) grow, both in depth of faith and in membership.
After watching the short video, feel free to contact Pastor Christine with your questions, thoughts, and ideas.
Christine Olson Pastor,
Rapidan Lutheran Parish Madison & Orange Counties, VA
304-995-1491
A NEW PASTOR JOINS
OUR PARISH
She has arrived! The Rev. Christine Olson has accepted an official call to serve God and the Parish as our Pastor. Pastor Olson comes to us with nearly twenty years of active ministry in both large and small congregations. She is beginning to set up times to meet with each family to get to know everyone - you can get more information in the April Newsletter. Welcome Pastor Olson!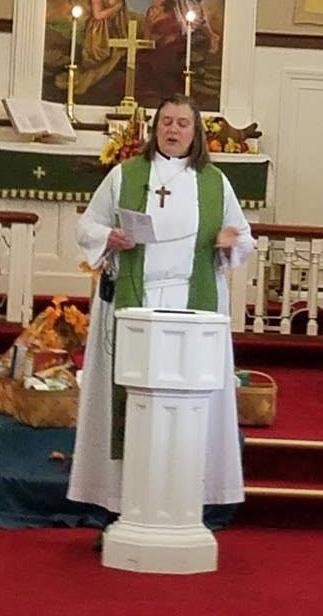 Weekly Worship Resource for 12/5/21
Invites you to
worship with us
If you are looking for a place to worship,
Mt. Nebo Lutheran Church
invites you to worship with us.
We offer Sunday morning worship at
with Sunday School for adults and children at .
We are a member of a parish which also includes
Good Shepherd Lutheran in Orange, VA.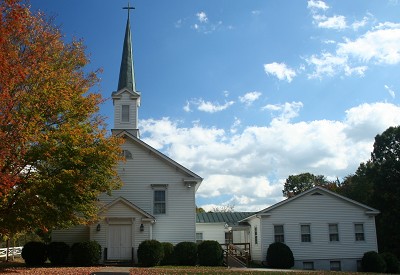 We are a small congregation in a country setting
and you can find us:
From Ruckersville: 29 N for 4 miles, Right onto
Rt. 621 (Jack's Shop Road) for 3.8 miles.
Church is on the right
From Stanardsville: Rt. 230 E to Rt. 29
Cross over Rt. 29 to Rt. 626 to Rt. 231
Right onto Rt.231 for 4.8 mile
Right onto 621 (Jacks Shop Road) for .2 mile
Church is on the left.
From Madison: 29 S to Rt. 230 E. for app. 1/2 mile
Right onto Rt. 231 for 5 mile
Right onto 621 (Jacks Shop Road) for .2 mile
Church is on the left
Redeemed by Christ
and called by the Holy Spirit,
Our mission is:
to Proclaim the Gospel through word and sacrament,
to be a commited witness to our faith,
to reach out to the local community
and to support the wider church

Council Members…



Mt. Nebo

Mike Sathe, President, (3)
Jane Sathe, Vice-President, (1),
Evangelism/Social Ministry & Recording Secretary,
Harold Berrey, Treasurer, Non-Council Member
Doug Burke, Member, (1), Property
Earl Hampton, (1), Stewardship
Janet Hampton, (2), Stewardship
Joyce Kipps, Financial Secretary,
Good Shepherd


Jerry Snyder, Vice-President
Kit West, Secretary

Connie Kronander, Treasurer



Janet Cooper, Financial Secretary

Barbara Hamran, Non-Council Member
Vacant (to be determined), Vice-President
Jane Sathe, Secretary

Grant Palmer
Fritz Brittain
Earl Hampton
Doug Burke
Sherrill Lapin